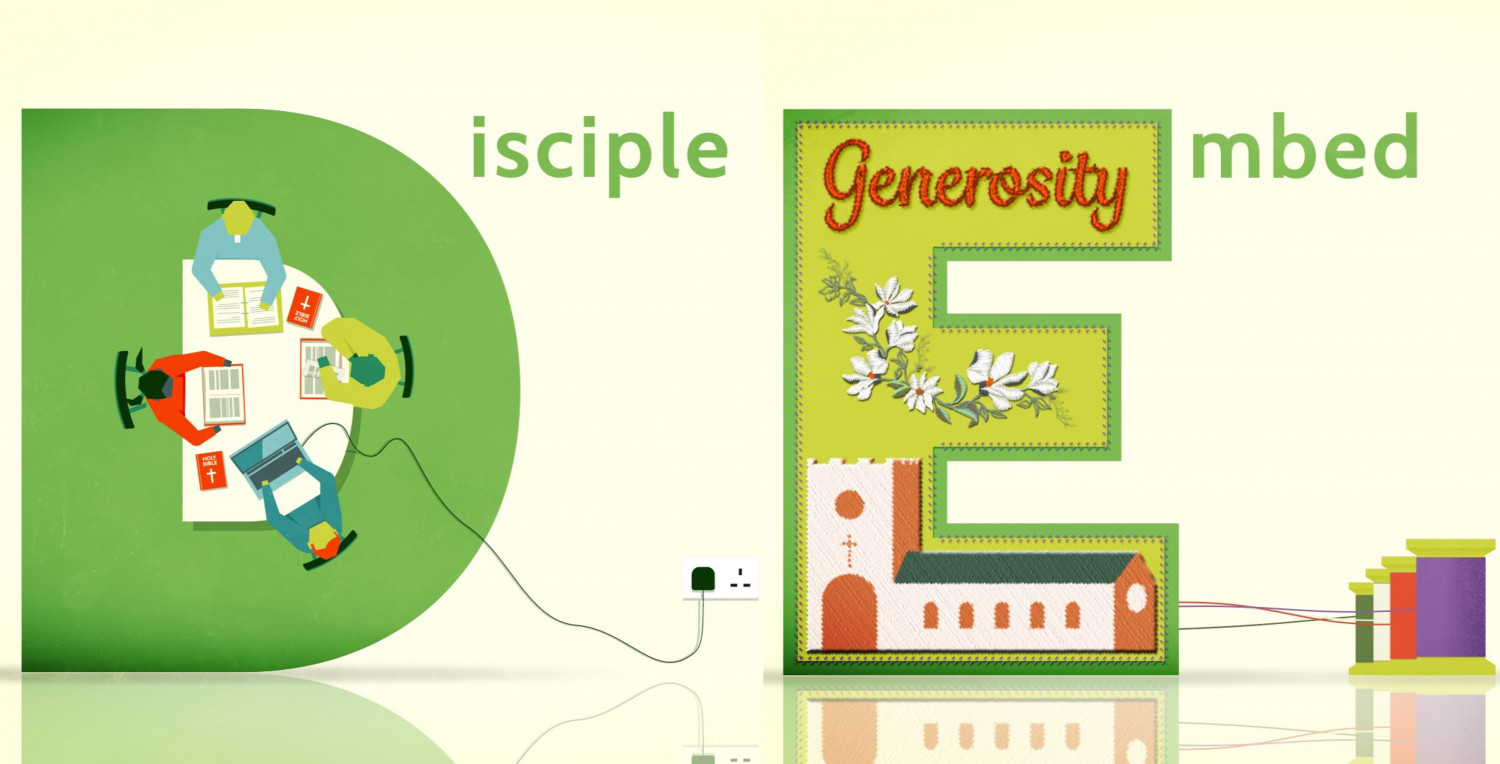 'Whatever you do, do it all for the glory of God….'
Giving matters. God gives us everything we have, everything we think of as ours had been given to us by God. We see in Genesis God saying: "See, I have given you every plant yielding seed that is upon the face of the earth, and every tree with seed in its fruit; you shall have them for food." (Genesis 1.29, NRSV) and having given so generously, "God saw everything that he had made, and indeed, it was very good."
When Christians give, it is part of their worship, of reflecting God's image into the world. It connects us to God, to each other and to the wider world. For non-Christians too, giving is an expression of connection, a recognition of something important.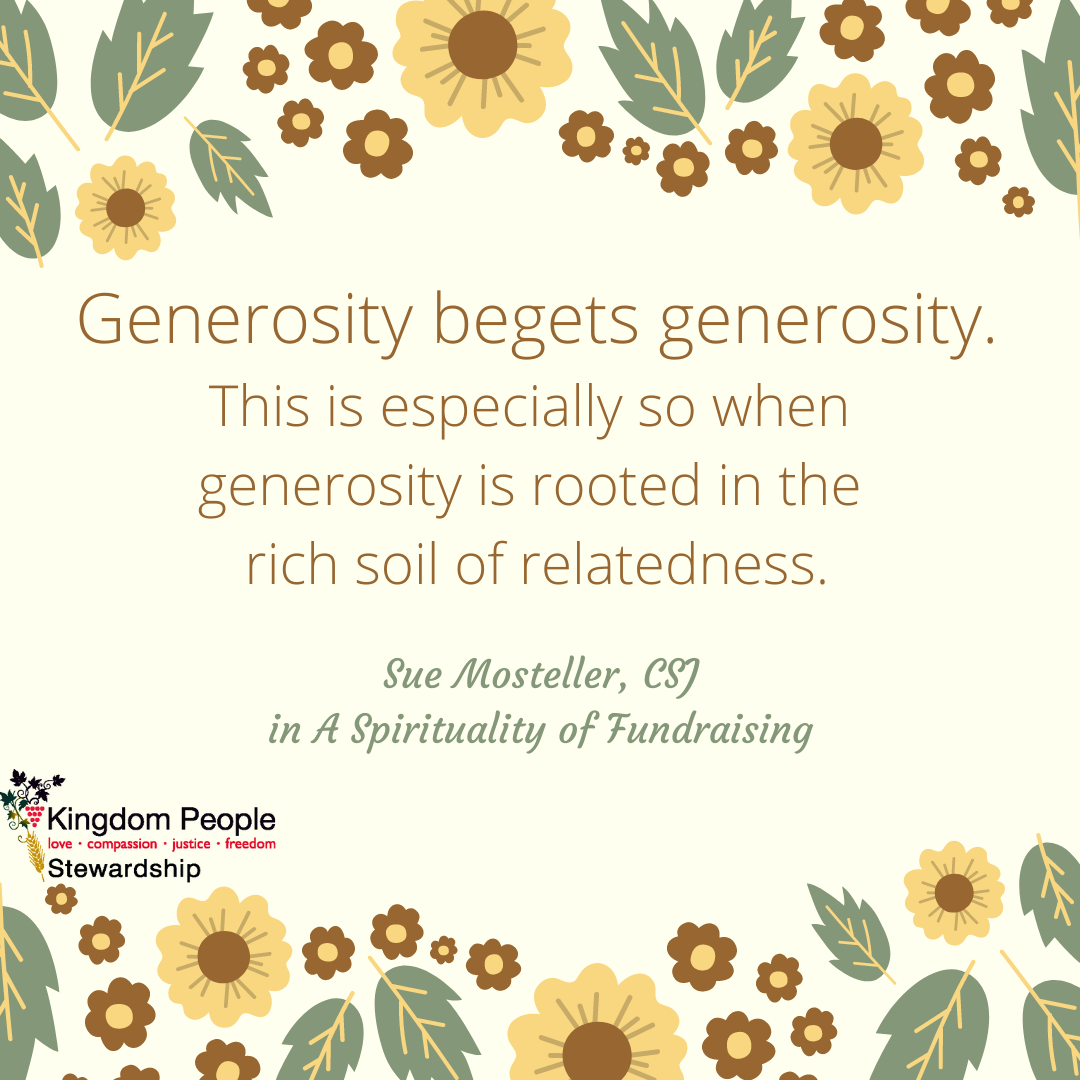 Click on the headings below to expand.
Christians, called to give
For Christians, giving is a given. When we acknowledge what Jesus has given for us we recognise that everything we have is God given, that nothing belongs to us. The question ceases to be 'shall I give?' and becomes 'how much shall I give?'
The teaching of the Church of England on financial giving is based on the biblical principle of the 'tithe', the first 10% to God. It is suggested that we should consider giving 5% of our income to the church and 5% to other good causes. Each person's circumstances are different and how much to give should always be a matter for prayer.
Our giving to God should never be out of the leftovers. What we commit to God in prayer should be budgeted before luxuries and we should start with the idea of the tithe and do what we can.
Visitors, called through giving
Whatever brings people to our churches, the building or on-line, often they are moved to give. Giving is responding. Giving is acknowledging that something is connecting with them.
When we offer the chance to give financially we offer people the chance to respond in a way that is meaningful to them. When people give and we thank them, there is a relationship, a sense of belonging. People who make repeated gifts gain an increasing sense that this is something that matters to them. Always offer your donors the possibility of more information or a personal 'thank you'.
Gospel, proclaimed through giving, lots of it!
Financial giving is not the only form of giving. We talk about it on these pages because people often find it difficult to talk about money and dropping hints doesn't work. We need money to run the church and if we don't ask for it people won't know what we need in order to carry out the work we are called to do.
Generosity comes in many forms. Some people say they prefer to give their time and their talents rather than their money. It is never a choice between these things! We should all give as we are called to give and this will always include our time, our talents and our money, how much of each being a matter of prayer. God loves a cheerful giver. No one should be brow-beaten into giving more than they want to give. Everyone should be encouraged to recognise that generosity is infectious and brings happiness to giver and recipient.
---
Generosity Teaching
Thinking about our generosity as worship and as an aspect of our discipleship takes time. A recent survey of 2,000 Anglicans who frequently attend church found that only 53% remembered hearing a sermon on giving in the past year, and 60% of those who had, said that it didn't change their thinking on giving. However, there are lots of resources to help us embed these ideas into our faith and way of life and to help us communicate these with our congregations. If you would like any more information about any of the below resources, or would like to talk about what might work best for your church, please contact Chris Boden.
You may also enjoy reading the Diocese of Oxford's Generous Giving Sermon Ideas.