School Effectiveness Support Service Level Agreement (SLA)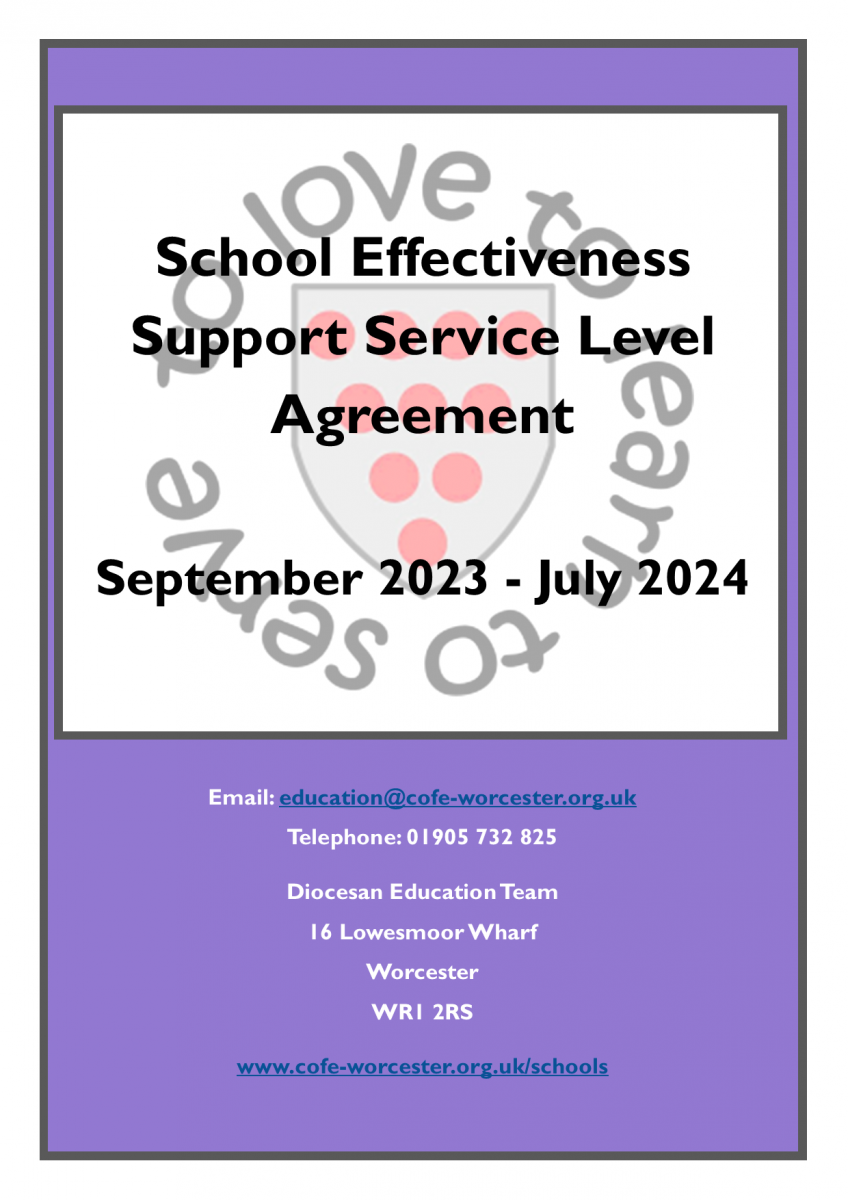 The Worcester Diocesan Education Team provides a School Effectiveness Support SLA, which is available to all church, faith and community schools. The services which it contains have been developed in response to a growing need within schools for trustworthy, challenging, robust and compassionate support, in a wide range of school improvement areas.
Our ambition is for all children to access the quality of education they need and deserve. By enabling and developing strong school leadership through bespoke support, we work in partnership with schools to bring about the best possible education for children and young people.
All school effectiveness packages and services are non-profit making and have been priced to solely cover costs. Further information on school effectiveness support procedures, packages and pricing is available within the School Effectiveness Support SLA.
Please contact the Education team by telephone on 01905 732 825, or by email on education@cofe-worcester.org.uk, if you would like to discuss our school effectiveness support services in further detail.
Further information on training is set out in our diocesan Training and Support SLA, which is available on our Training and Support webpage.
---