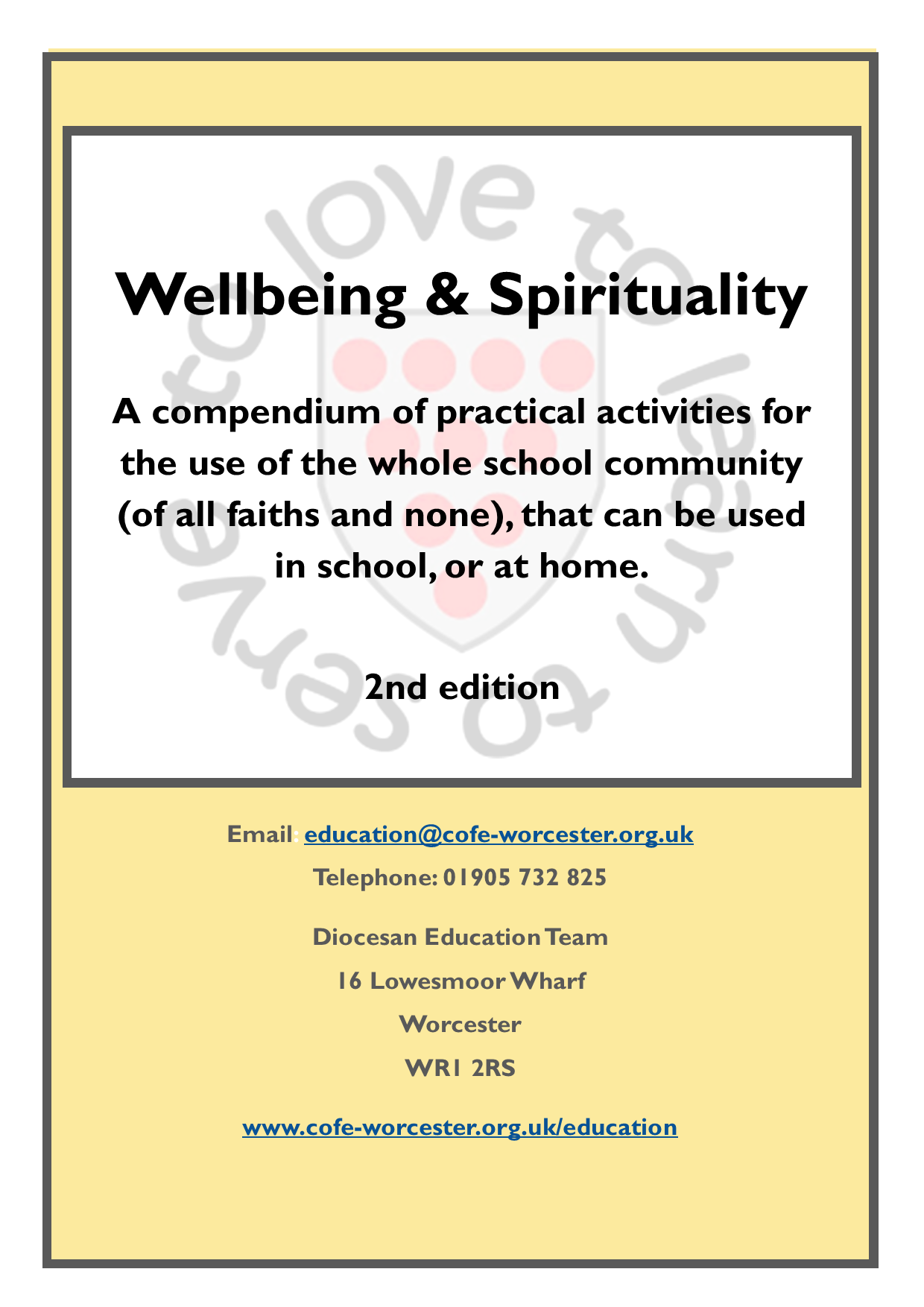 Wellbeing & Spirituality Compendium
As we lived and worked through the unprecendented and difficult circumstances of 2020-2021 we were aware that many school communities were keen to acquire ideas for promoting positivity and wellbeing. In response to this need, we created a series of reflective activities to support children, young people and adults.
Training for the first edition (containing 12 activities) took place in Spring 2021; we are now providing training for the second edition (containing a further 10 activities). The next training as part of the current Training and Support SLA is scheduled for December 2023. Please note, this resource will only be made available to schools who have undertgone the dedicated training.
Related Attachments