What are Foundation Courses in Local Leadership?
At its simplest, Foundation Courses in Local Leadership (FCiLL) is a way of organising the training we offer to support and equip people to lead in parish life and mission where they are. It helps individuals and PCCs identify the training they need, and it helps the diocesan team identify the gaps in our provision.
Four Strands
We have organised our courses in four strands of learning:
Ministry and Leadership
Buildings and Churchyards
Governance and Compliance
Finance and Administration
Within each strand there are different units or topics. For example, the FInance and Administration strand will include units on Running the Parish Office, Good Stewardship, Understanding Parish Finance, and Communications and Websites.
Some units will be a single session, usually between 90 minutes and 2 hours in length. Other units will have two or more sessions to coverr the necessary material, running for two or more weeks.
Download a flyer to share with your PCC, discuss what training you need, and let us know your priorities.
Here's a pictorial representation of FCiLL. Go below the picture for some links to upcoming courses.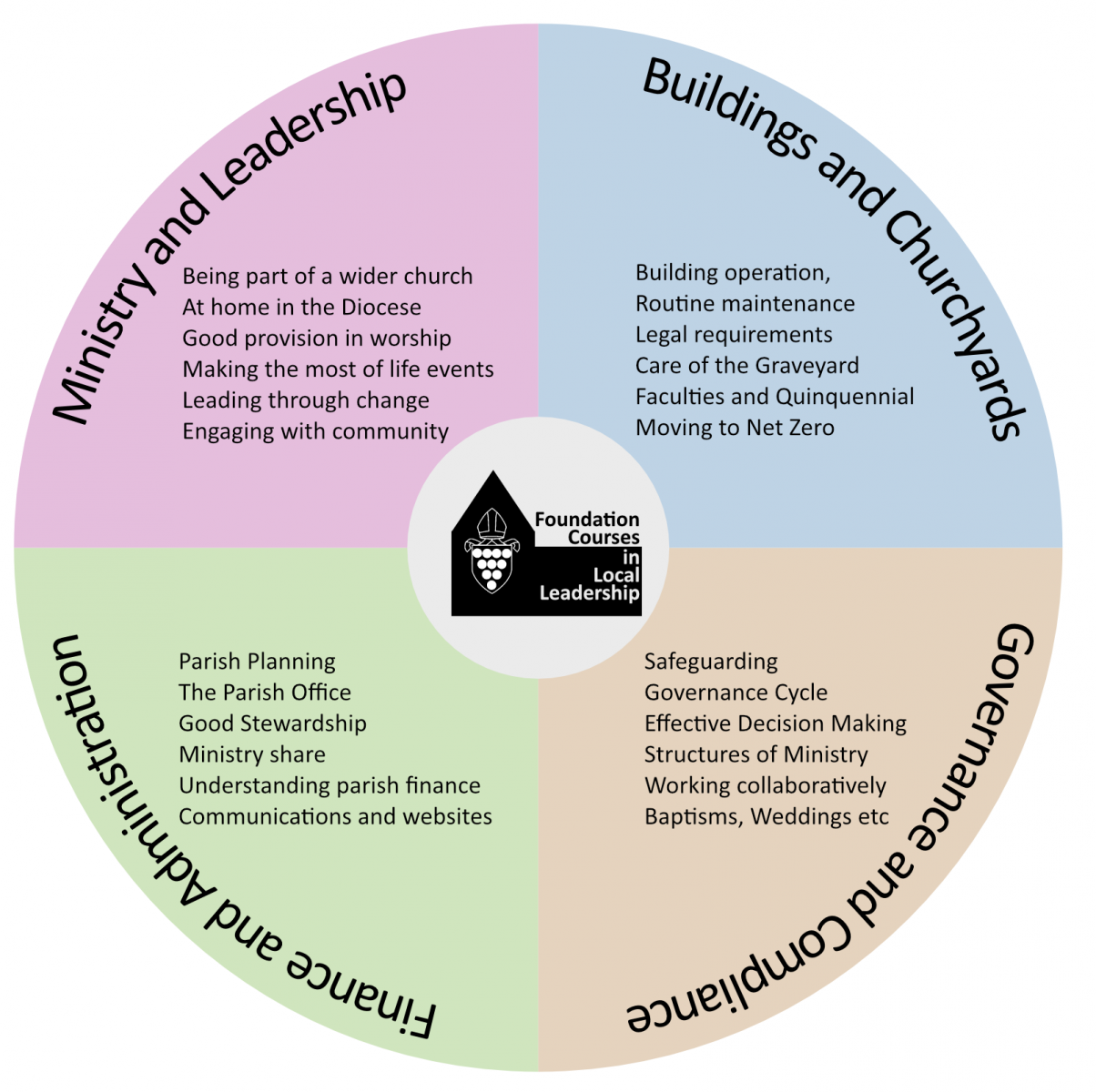 Finding Events
All FCiLL training can be booked through Eventbrite. The current version of the Diocesan Training Programme, and the searchable events calendar, can be accessed from this page.