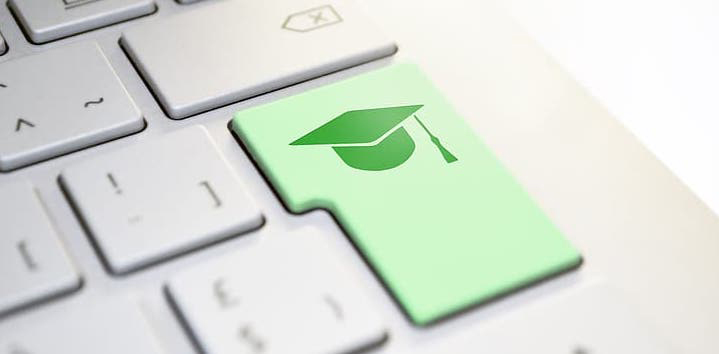 This page offers a selection of online training we've heard about. Being listed on this page is not necessarily either an endorsement or recommendation. Some training is free, and some requires payment.
Latest training opportunities from CPAS
Evangelism: How to Make it a Whole Church Ministry series
Online, various dates, £7 (9.15am-11.15am)
How can we, as leaders, be catalysts for evangelism in our contexts? Join us for a new series of online training sessions to explore just that. Accessible from your home and packed full of easily applied ideas, you can attend these mornings as a series or as standalone events.
Three Steps to Mobilising your Evangelists (25 April)
Four Ideas for Ensuring Every Child has a Chance to Explore Jesus (23 May)
Five Steps to Identify and Resource your Pioneers (28 June)
Book at www.cpas.org.uk/churchevangelism
---
Honing Essential Skills series: How to Line-Manage People
Online, 4 May, £12 (9.30am-12.30pm)
Many church leaders find themselves line-managing paid staff and volunteers, but without much training on how to do so. Research shows that good line-management is one of the keys to people flourishing in their roles. CPAS will explore the four aims of good line-management, the difference between line-managing paid staff and volunteers, and practical tools to help with making the best of each meeting.
Book at www.cpas.org.uk/essentialskills
---
PCC Tonight Training Evening
Online, 10 May, £4 (7pm-9.20pm)
A training evening for your whole PCC. Join Clarify the purpose and place of PCCs, explore some common dysfunctions, and be introduced to material you can use to shape its life. Come ready to enjoy a fun and informative evening with CPAS.
Book at www.cpas.org.uk/pccevents
---
Leading Evangelism Learning Hub
Online, September 2023 – November 2024, £275 per group
If you're a church leader wanting to see evangelism embedded in the life of your churches and congregations, rather than as an add-on extra, then join CPAS for the upcoming Leading Evangelism Learning Hub. This is an exciting initiative to help church leaders think through how to help ordinary Christians find their part in the showing and sharing of faith. The hub is for incumbents with 2-5 other leaders from their church contexts. Sessions take place online over four terms (September 2023 - November 2024). Bookings close on 30 July 2023.
Book at www.cpas.org.uk/hub
---
Webinars on getting to net zero carbon
The Church of England Environment Programme has organised a series of webinars exploring topics that contribute to the Church's target of having 'Net Zero' carbon emissions by 2030. These webinars may help sow seeds in parishes about what you can do to contribute over the next decade.
The series features:
Webinars on getting started: forming your team, action planning, and measuring net zero - These webinars give an overview of where a diocese can start on it's net zero journey. They are aimed at diocesan staff and volunteers, but there will be much of interest to other audiences too.
Webinars on moving your buildings towards net zero - These webinars focus in on bricks and mortar issues; what we can do to reduce our use of energy, what makes the most difference, and what is practical?
Webinars on low carbon solutions – heating, lighting, solar and more - These are "technical webinars for non-technical people", explaining how each technology can help your church move towards the goal of net zero carbon, and the real practicalities of taking action. The speaker delivering each webinar has been chosen after a tendering exercise, based on their expertise in the field and practical knowledge.
The webinars are offered across a number of dates to allow for greatest flexibility. It may be worthwhile joining forces within your parish/benefice as to who attends and then share feedback.
Details, as well as plans for future webinars and useful webinar programmes from other organisations can be found on this page.
---
Life Events Diary webinars
The Life Events Diary, available free to all Church of England churches, can really help you get the most out of staying in touch with families and couples after a christening, wedding or funeral. Many churches will be using the LED to reach out at Christmas this year.

These free 60 minute webinars give you and your team a chance to really get to grips with all the LED has to offer.
---