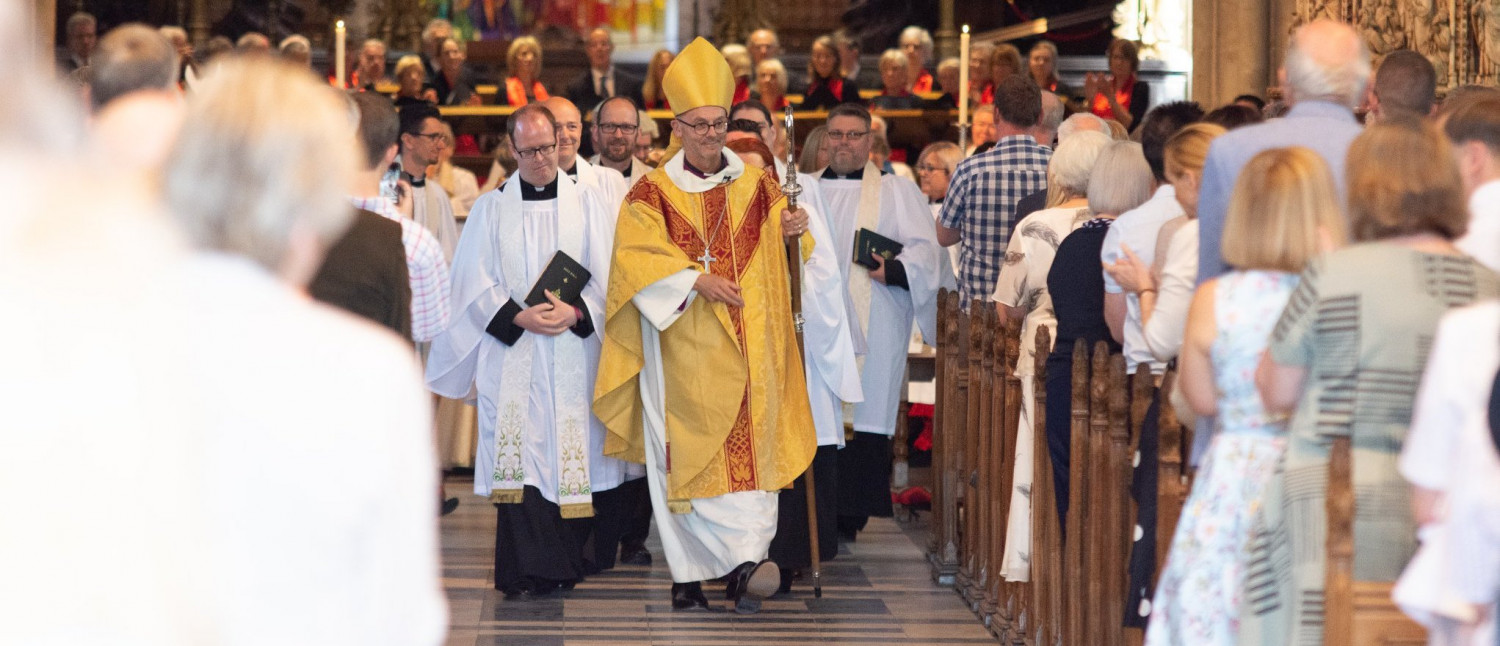 Welcome to the Diocese of Worcester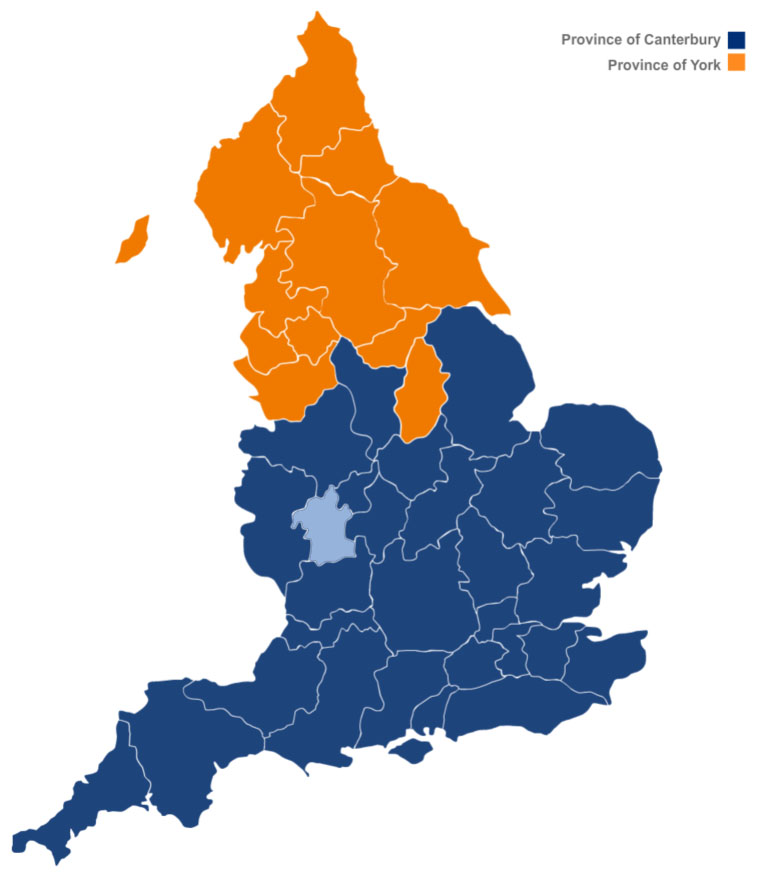 The Diocese of Worcester is one of 41 (42 including the Diocese in Europe) that make up the Church of England. The Diocese of Worcester also forms part of the Province of Canterbury.
The diocese covers an area of 670 square miles and includes the County of Worcestershire, the Metropolitan Borough of Dudley, and a few parishes in northern Gloucestershire, south east Wolverhampton and Sandwell - so we are not short on variety.
From the urban north, with its impressive history and cultural mix, to the agricultural south where the rich colours of rural life flavour many people's day to day experience, the diocese has much to offer to visitor, resident and worshipper alike.
The diocese was founded in around 679 by St Theodore of Canterbury for the tribe of the Hwicce. Today the diocese covers a population of 895,000. We have 92 benefices, 169 parishes and 274 churches.
In 2019:
Over 11,000 people attended a church service on an average week
9,000 attended a church service on an average Sunday
There were 12,000 on the electoral roll of our churches
15,000 people attended Easter Services
36,500 people attended Christmas services
1,500 children and adults were baptised in our churches
610 weddings were conducted
2,300 people had a Church of England funeral in either a church or crematorium / cemetery
The diocese is led by the Bishop of Worcester, supported by the suffragan Bishop of Dudley. Likewise, the diocese is divided into two archdeaconries - Worcester and Dudley, who each have their own Archdeacon.
The work of the Diocese of Worcester is directed through the Diocesan Synod and organised through its boards and committees. The budget from the Diocese is £8 million, of which £6 million goes to the parishes. We receive £4.6 million from parish share.
---
Annual Review and Report