Video Library
Paul Lawlor 27 October 2021
In this week's video the Revd. Paul Lawlor, Area Dean of Redditch and Bromsgrove, reflects on this period of remembrance we're entering - All Souls, All Saints, All Hallows Eve and Remembrance Day and the journey into Advent.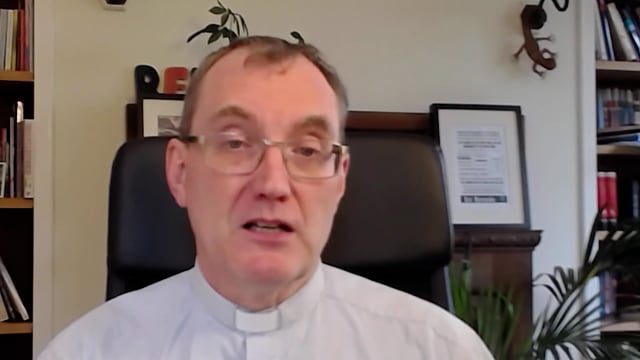 Jonathan Kimber 20 October 2021
In this week's video Director of Ministry and Discipleship, Jonathan Kimber reflects on jazz music and how sometimes playing the wrong note isn't a bad thing, just as we shouldn't be afraid to make mistakes in life.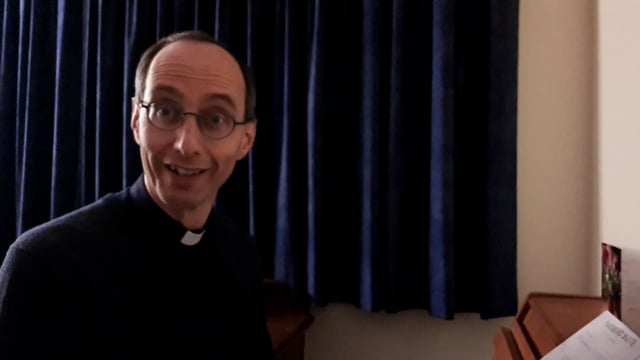 Stephen Edwards 13 October 2021
In this week's video Stephen Edwards, Residentiary Canon at Worcester Cathedral, reflects on angels. Next week you can experience and explore the cathedral after hours during the wider 'Light Night Worcester' event. There will be an 'Angels' theme and visitors can expect after hours fun, contemplation, a torchlit angel hunt, atmospheric music and lighting and lots and lots of candles! Find out more: https://www.worcestercathedral.co.uk/whats-on/cathedrals-at-night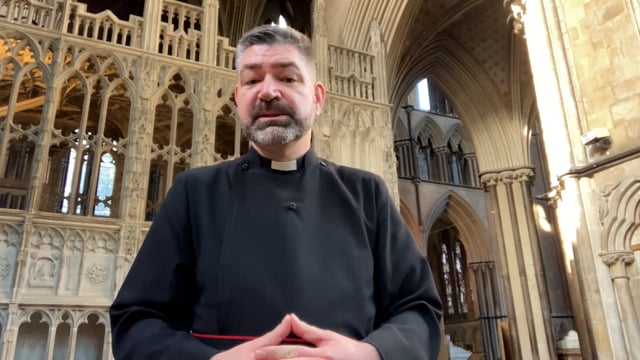 Tim Williams 6 October 2021
This week's video comes from Tim Williams, Kidderminster West Team Rector and Area Dean for Kidderminster & Stourport Deanery. He reflects on Harvest and what we have to be thankful for.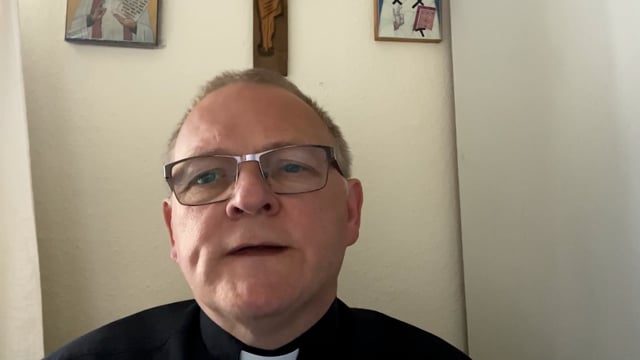 Alison Maddocks 29 September 2021
"Something needs to change, now go find it!" This week's video comes from Alison Maddocks, the Dean of Smaller Churches. Find out more about Alison's new role and how she can work with smaller churches, providing practical support and help: https://cofe-worcester.org.uk/news/caring-for-our-smaller-churches.php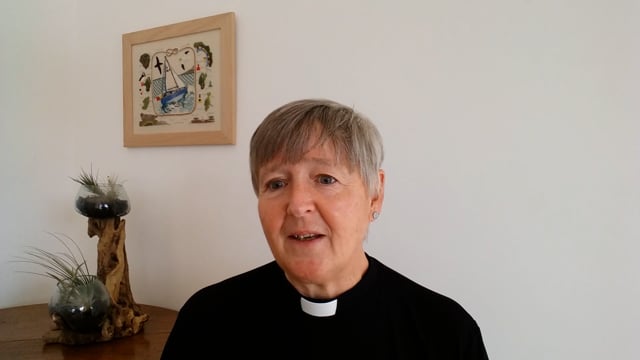 Doug Chaplin 22 September 2021
A reflection on lay ministry following the admission and licensing of new LLMs on September 18 and the celebration of new ALMs on September 19