At St Peter's Inkberrow, this Christmas for the second year, they organised a 'stable trail' as a different way to tell the Christmas story to their local community. Congregation member, Kate Harvey explains what they did:
"Two years ago we were interested in a project at St Mikes in Aberystwyth. They have an amazing stable trail project that reaches huge numbers in their local community. Following some helpful information from them we wondered how to translate this into our small village environment and how to run it in a covid safe manner. We moved it largely outside and initially got families to man the individual stations.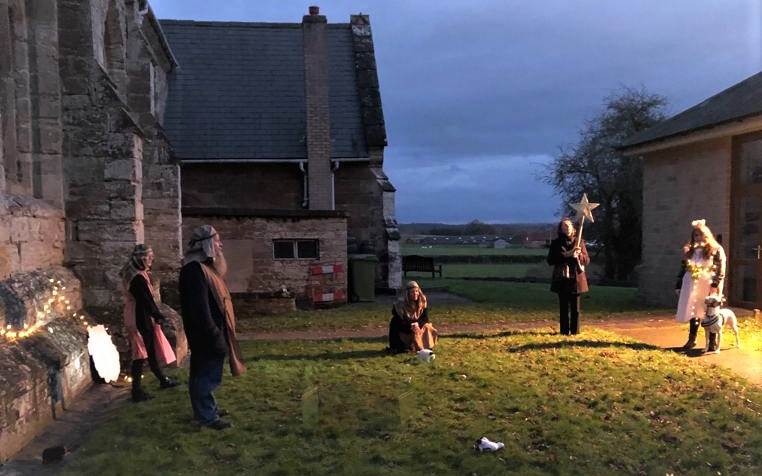 It went down a storm last year as there was so little to do locally and we had over 40 families visit the trail. This year with a lot more competition for people's time we still had over 25 families visit during the hour and a half we were open. We continued with the mostly outside and socially distanced model.

We had members of our youth and children's team acting as stars to take groups round the trail.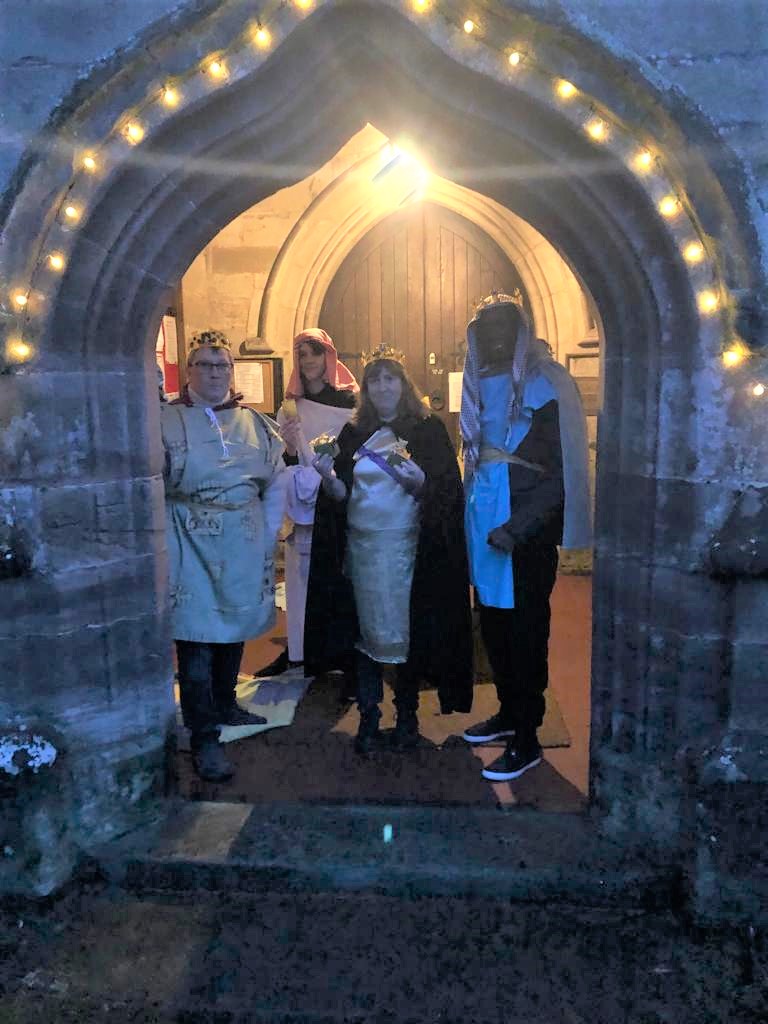 They visited the wise men packing for a long journey, then visited the angels and learnt a song to sing to the shepherds. They then visited the shepherds and were sent on to Bethlehem (a cardboard city covered in fairy lights). A visit to the inn keeper revealed a busy Bethlehem but no Mary and Joseph.
They then visited a member of our team in modern dress to have a quick chat about the meaning of Christmas and to give everyone a minute to think about Jesus as the best present of all. Finally it was a quick visit to the exhausted Mary, Joseph and Jesus and back to the main gate.
We have had so many lovely comments and people writing messages saying how much they enjoyed it."