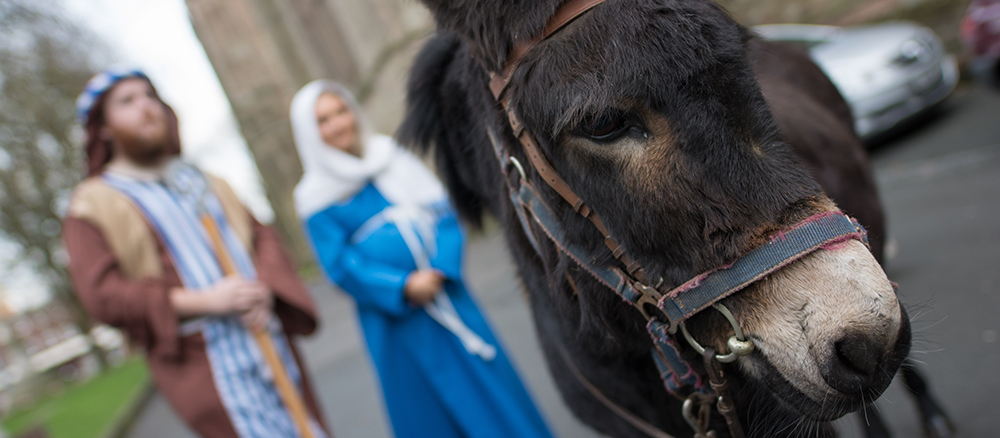 A Church Near You received more than 77 million page views nationally last year and 81 per cent were first-time visitors. Many of these people will have been looking to visit a local church over Christmas – make sure they can find out what your church is doing.
We're thrilled that 65% of churches in the diocese have recently logged into their ACNY account, which means Worcester is in second place on the leader board in the country! Have you claimed your A Church Near You page yet? If not, follow the simple instructions here.
Add your events
Millions of people will use the site this December looking for churches to visit during Advent and Christmas. Help them to find your church by adding your Advent and Christmas services and events.
Make sure you also tag your services and events with 'Christmas', 'Advent' and 'Christmas carols' and any of the other related tags as appropriate. This will ensure that visitors will find the services and events they are looking for. Watch this video to show you how to tag events and services.
There is also a 'At the Heart of Christmas' tag which ties in with the national Church of England Christmas theme this year (Read more here). You'll also be able to use the national branding to give your page a festive flavour. Find out how you will be able to do that here.
Remember, if you're offering online services, use the tags to promote this, such as 'live stream' or 'prerecorded service'. If you're streaming your live service through YouTube, visitors are able to watch this on A Church Near You. Find out more on how to do this here.
Log in and add your Advent and Christmas services and events now.
Customisable videos and social media graphics
The Resource Hub in A Church Near You is a one-stop shop for free images, videos, music and Church of England logos and resources. Advent and Christmas related content is on the way and all A Church Near You editors will be emailed when they have been added.
Coming soon is a customisable video and a set of social media graphics that you can use for Advent and Christmas on your ACNY page and social media accounts. Be sure to tag the diocese in any social media posts, we'd love to see them!
To find out more about resources for Christmas this year, read more on the Church of England website.
Do you have a Church Hall for hire?
Did you know that you can also use ACNY to promote your church/ church hall as a venue for hire?
There are plans in the pipeline to make finding different venues easier for the public, but in the meantime it would be great if parishes could update their ACNY pages with as much information as possible about the spaces you have that can be rented out.
Under the Facilities page you can select the tags which correspond to what your church has on offer. These tags are also what the public use to search for venues. In the list of tags available make sure you've ticked the "Hall for Hire" tag and any others which are relevant – for example "car parking", "free wi-fi", "toilets" – all the things people might be searching for when looking for a venue to hire. Watch this video to find out how to add tags.
You can add further information to these tags, perhaps a sentence or two, but the best place to put more information would be to create a new page. Click "Add a Page" in the left-hand menu. Give the page a title - "Hall for hire" or something like that! Add all the relevant information you can, venue size, facilities, how to book etc. or direct people to your main parish website to find out more. On this page you can also add an image, a video URL and a document to download, perhaps a price list or PDF brochure with more information. See this page as an example.
We're hoping to make it as easy as possible for the public to find and hire your halls, and the first step is making sure all the information is out there on A Church Near You.
If you have any questions about accessing your A Church Near You page or adding different information, please contact James Atkinson or search for help in the ACNY help section.