A number of years ago, Geoff Sansome, member of Claines Church in Worcester, worked in Ukraine, spending four years travelling in and out of the country. He still has friends from that time and understandably wanted to do something to help following Russia's invasion.
"I approached people at our church to see what we could do," said Geoff. "To start with we held a fundraising evening for the DEC involving both our churches – St John the Baptist in Claines and St George in Barbourne, Worcester. I spoke about my experiences alongside a Ukrainian lady now living in the UK who talked about their family still in the country and we listened to Ukrainian folk music, with an emotional recorded message from a Ukrainian friend. We raised about £3,000, which was amazing."
When the Homes for Ukraine scheme was launched, Geoff immediately signed up and friends from Ukraine put him in touch with relatives who wanted to come to our country.
"It was clear that it was going to be much harder for people to host refugees if they didn't already know people in Ukraine," Geoff continued. "As I was being contacted by more Ukrainians who wanted to be sponsored, I realised I could help link up the support being offered by churches throughout the city with those who were trying to get visas."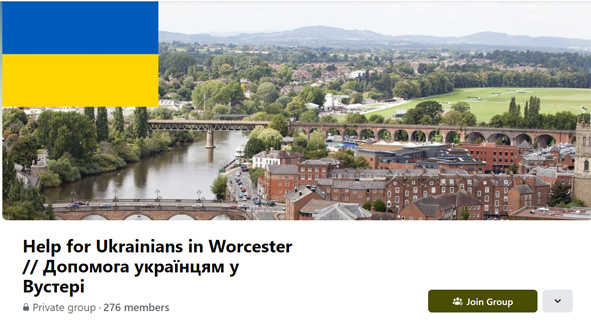 Geoff and a friend set up a closed Facebook group which has been promoted through churches and is now growing rapidly. Individuals who want to help can ask to join and Geoff and his group will try to direct the support being offered to the right place. They match people in Ukraine with people with space in their homes here, enabling them to apply to the Homes for Ukraine scheme together.
"Facebook and Messenger are key communications tools in Ukraine, but our site is very different from some of the other Facebook groups that have thousands of members. It's very local and people can't advertise for a refugee on our page – they fill in a form and we do all the matching behind the scenes. Once they're part of the Homes for Ukraine scheme the local authority is also informed and they will do checks on the home and arrange the DBS checks."
So far around 320 visas have been issued for Ukrainian refugees to come to Worcestershire with the majority in Wychavon and Malvern Hills as well as the outskirts of the city. Geoff's group is always looking for more people to be hosts, particularly those with space for a family, but it's not the only way to get involved. "Lots of people have been setting up regular donations to support the families once they're here or providing practical support such as donating clothes or furniture or offering to help refugees to open a bank account or providing transport to appointments. The generosity of people from the different churches in Worcester has been incredible," said Geoff.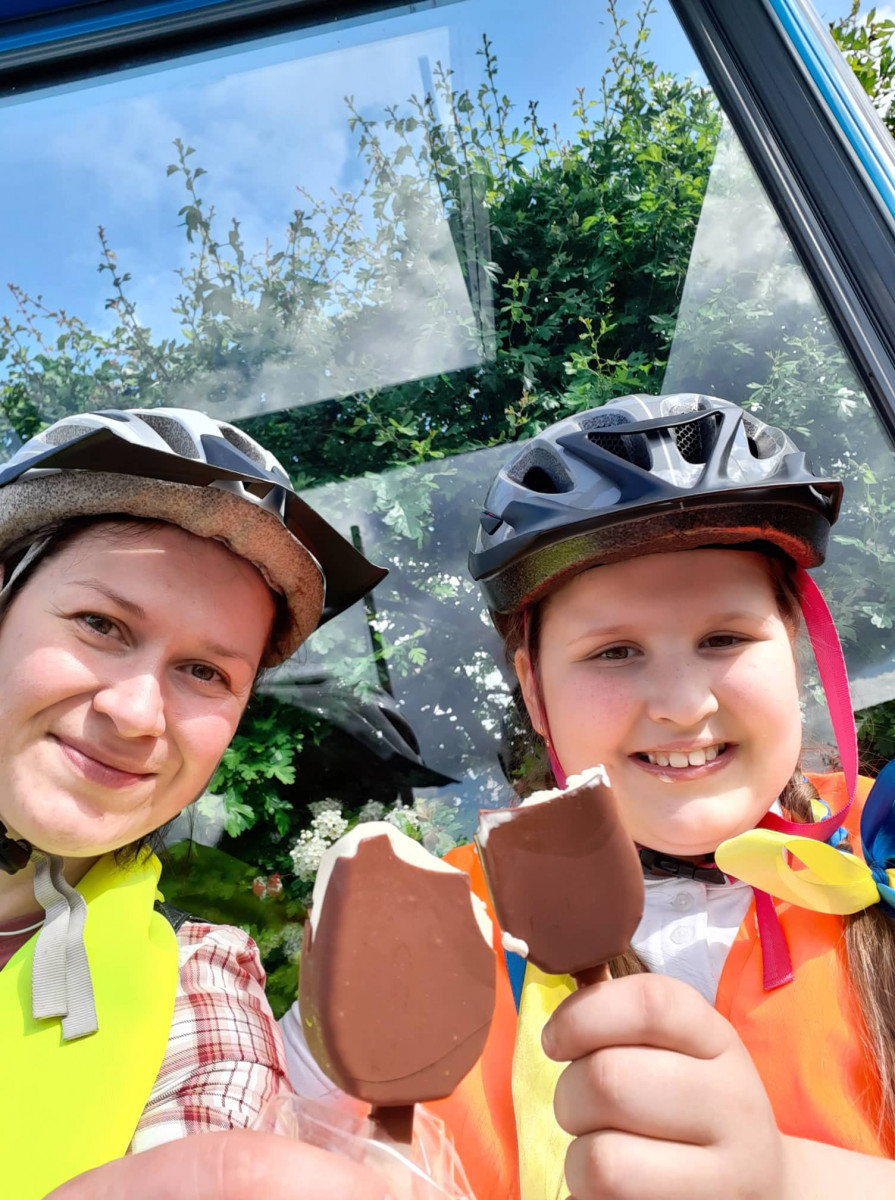 Geoff himself is hosting a Ukrainian mother and her nine-year-old daughter. "The process was very slow, but it's been an incredibly rewarding thing to do. I would encourage other churches who want to help to seek out local community groups who are helping with the process. Simply registering with the Homes for Ukraine scheme doesn't mean you will get a refugee – all of the matching is being done by charities and individuals. And once the refugees are here, take time with them. There is a tendency to think that everything will be fine once they're here, but it's really not an end to their problems. They will still have family and friends in Ukraine and although they will be grateful for all help, their heart and minds will be back in their home country."