Pupils from St Kenelm's CofE Primary School have had their global horizons stretched as they journeyed along the ancient Silk Roads with educational charity, Engage with China.
The 'China Challenge Day' reinforced and built on many aspects of the curriculum and involved drama around the discovery of silk, mandarin language learning and calligraphy, geography, history, music and even some maths!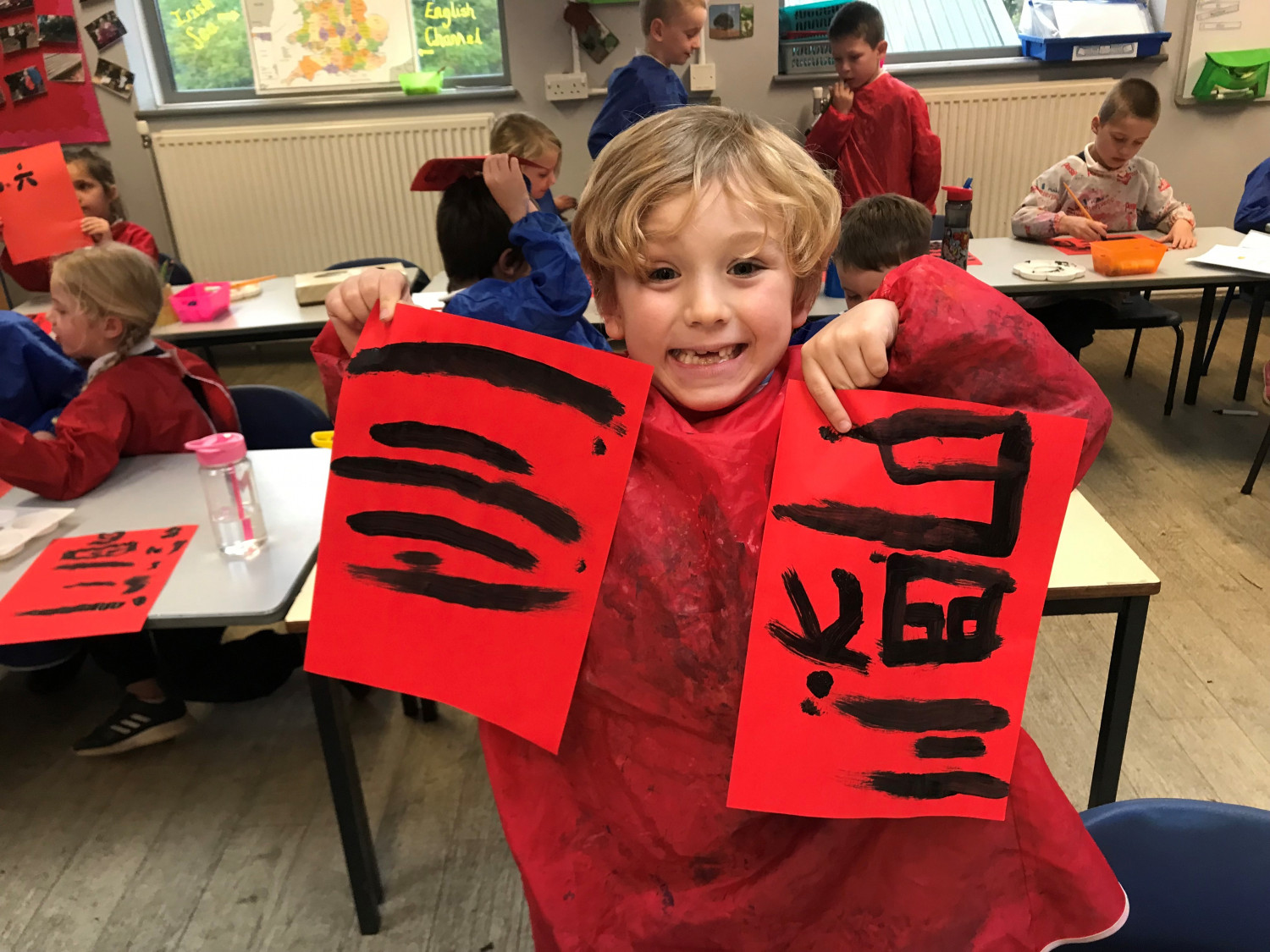 Headteacher, Suzanne Shackleton, who has been to China on an exchange programme with the British Council a few years ago, said: "the interactive approach, the drama and the high-quality artefacts shared with the children really brought to life the learning experiences. I think that it is incredibly important to broaden children's minds from a very young age in order to help them to develop an interest in global learning. Young children love learning about the world that they live in, they are fascinated to find out about the lives of people all over the world, and as such I believe that we have a responsibility to enable them to grow into responsible global citizens. As they mature, many of the children will require the skills to work with people all over the world and to particularly understand countries such as China. Engage with China helped our children to have an appetite to find out more about China with some saying that they would like to visit there!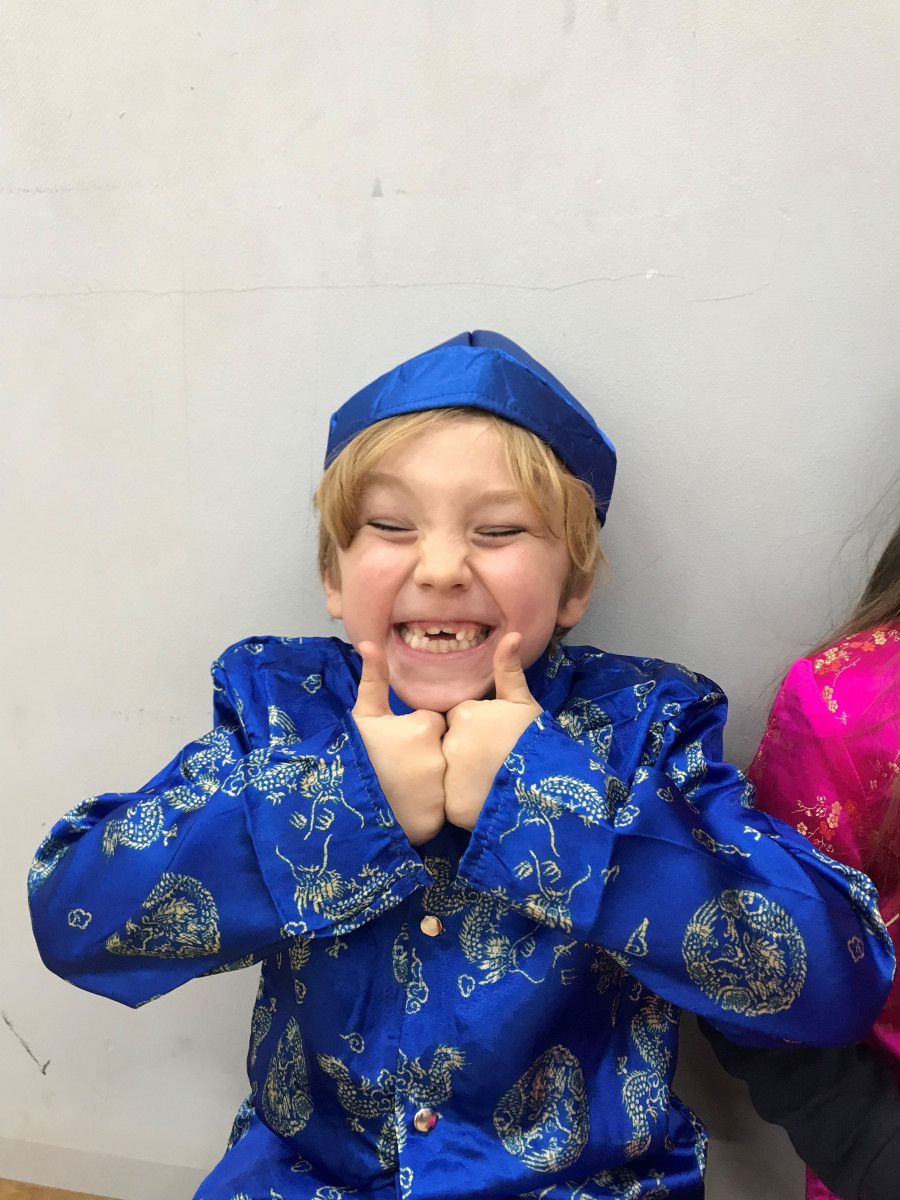 Pupils were introduced to China through the subject of the ancient Silk Road and encouraged to think about how people lived and travelled at that time. Activities revolved around the discovery of silk, a geographical understanding of where China is and learning to count and write in Chinese.
Class teacher, Mrs Thomas, said that the Challenge Day had been "really engaging and inspiring" and that "the variety of the day's interactive activities had delivered on their aspiration to "add a global aspect to the curriculum offering." One of the teaching assistants also commented that "every child, even those with complex learning needs, had been really engaged with the activities and happy to get involved."
Charity directors, who also teach the programme, include Theresa Booth, an entrepreneur and former corporate lawyer, who spent years teaching English in China and Mrs H-J Colston-Inge, herself a mandarin speaker, Founder of Welfare for Healthcare which raised money for the Worcestershire Acute Hospitals Trust during the pandemic and the wife of the Bishop of Worcester.
H-J said, "Our relationship with China is long-standing and complex. Whilst opinion is currently divided about China there is no doubt that China will impact and influence the lives of young people in Britain today. The Foreign & Commonwealth Office is talking about the need to build a China-literate generation and this is exactly what we have been doing at Engage with China for a number of years now. Our vision is to inform pupils about China and build skills that will give them a competitive edge in the future. St Kenelm's is the first primary school in Worcestershire to invite us in to deliver a China Challenge Day and we look forward to building capabilities across the county." H-J added, "the pupils were so delightful and engaged with the Challenge Day and we are pleased that we already have an invitation to return!"
Engage with China also works with secondary schools and will be hosting a Model UN event entitled 'Good Cop Bad Cop' online on 28 January 2022 for 6th formers across the independent and state sectors. The King's School Worcester and Lancing College in West Sussex have already committed to the event which will also involve students from around the world, including China. Students are also encouraged to establish an environmental project in their local community after the event and will be encouraged by business mentors. Phil Gillfillan, a former teacher and owner of PackItIn, a Worcester-based company that promotes zero-waste living, is supporting the event. Engage with China will also host a Schools' China Festival for primary pupils around Chinese New Year. Schools are invited to get in touch if they would like to participate in either of these events. Visit their website