Last weekend, the first Calling Young Disciples (CYD) learning hub came to an end with a Zoom meeting in which the members were commissioned for their ongoing work with children, young people and families.
The group included those parishes who were the first to work with a Calling Young Disciples Mission Enabler and they have been meeting periodically to share ideas and experiences since 2017. Although the CYD team will continue to provide support, this group will no longer meet together in such a formal way.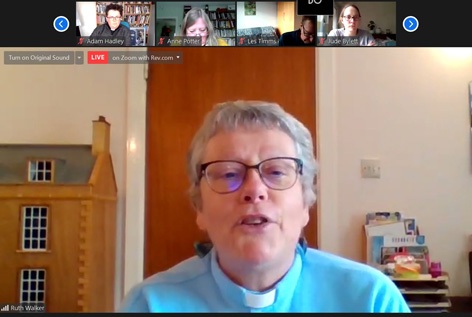 Director of Calling Young Disciples, Ruth Walker, said: "The final meeting of the first CYD hub is not us saying goodbye to those parishes, but rather encouraging them on the next stage of their journey. All of these parishes have done amazing things as they seek to reach children, young people and families and as the hub finishes, we will be praying God's blessing on their continuing work and looking at different ways to support and resource their ministry with children and young people."
30 people from five different parishes from across the Diocese met together on Zoom for the final meeting of the hub, which had been delayed due to Coronavirus. They had time to talk in their parish groups and began planning for the future; looking at how things have changed through the pandemic. Much of the work with children, young people and families has moved online over the past year or has been paused, and parishes are now thinking about how it might restart in person alongside other ideas and opportunities.
At the end of the meeting, the Archdeacon of Dudley, Nikki Groarke, joined the hub, praying for everyone present and commissioning them in their ongoing work. Instead of anointing each member with oil, Nikki encouraged people to draw a cross on their hand and hold it up to the screen while she offered a blessing. Nikki said: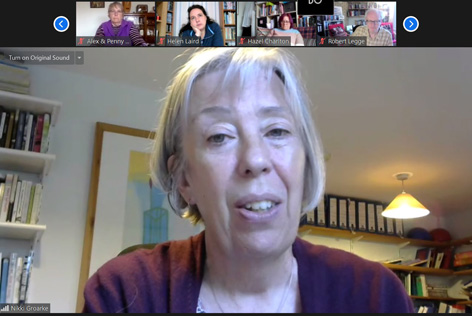 "I am grateful to you all for joining our Calling Young Disciples project right at the start. You have been trailblazers in our work with children and young people and your experiences have fed into our diocesan vision to grow as Kingdom People. The CYD project has involved change for your parishes, which not everyone finds straightforward, and the past year has been very frustrating – we've all had to learn new ways of being Church. However, at some stage, all will be well again and your hard work will begin to bear fruit. We must put our trust in God and answer his call for our lives; helping people of all ages to come to know Jesus and grow in discipleship. As you begin this next stage of your journey, you are called to be ambassadors as we work to make our churches more welcoming to children, young people and families; sharing your stories and helping others find new ways to call young disciples."
Those parishes involved in the first CYD hub were Kidderminster East, East Vale and Avon Villages, Leigh and Suckley, Halas in Halesowen and St Thomas, Stourbridge and St Mary, Oldswinford. There are four cohorts of learning hubs within the Calling Young Disciples project, with parishes at the same stage of their journey meeting together to share ideas and experiences as well as receive inspiration and encouragement from a wider group of people.