The Christmas Candle
Date: 26th November 2021
Time: 18:00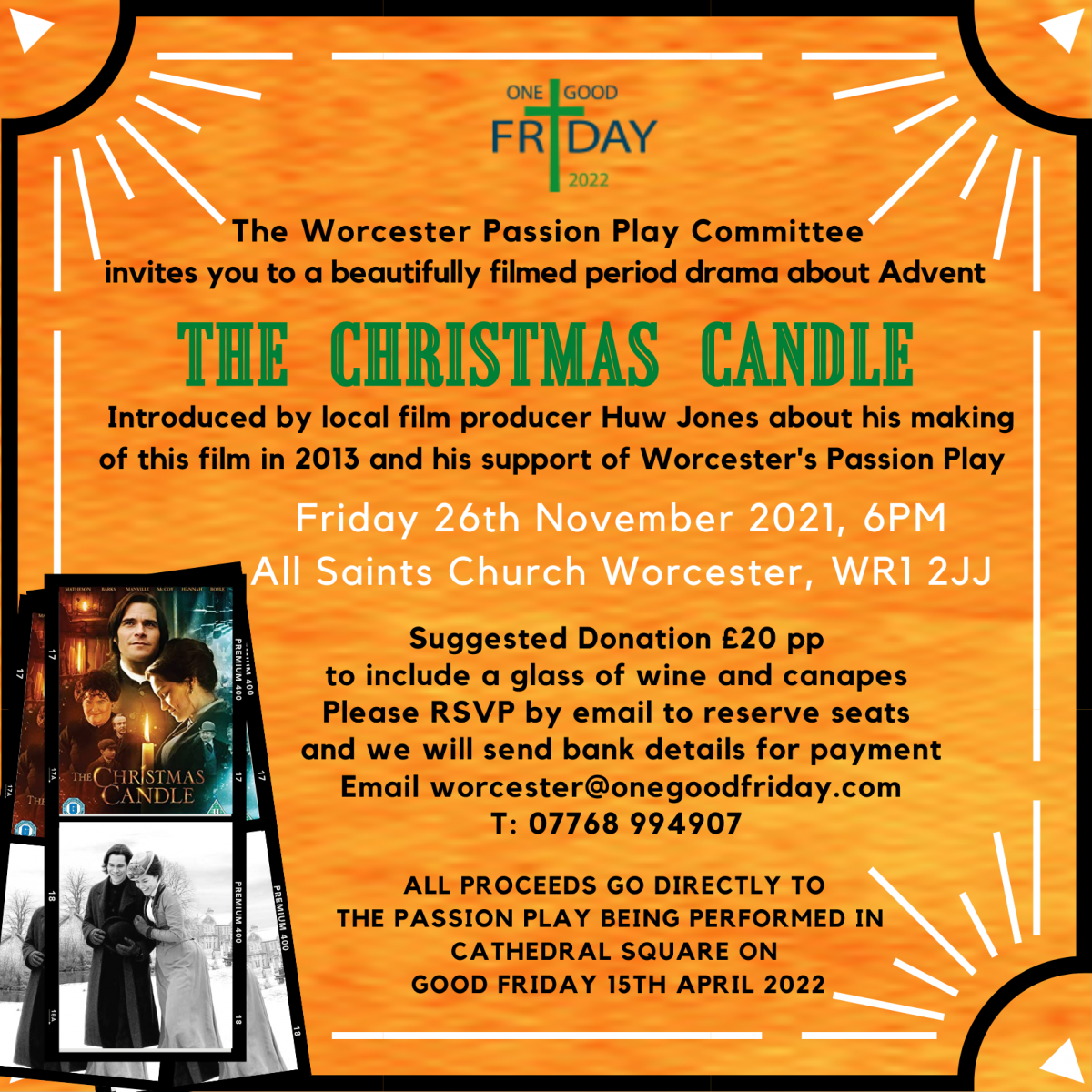 A beautiful period drama about Advent filmed locally in 2014 and produced by Huw Penallt-Jones. One off showing at All Saints, Worcester.
£20 suggested donation on the door. Donations going towards WORCESTER PASSION PLAY which will be performed in Cathedral Square on Good Friday 2022.
And more actors are needed for the actual Passion Play on Good Friday… especially male ones! If anyone is interested please contact Tim Crow, the play director on 07968256747 or tcrow7@gmail.com.
Category: Talk, Seminar, Lecture