Bible Reading
2 Corinthians 4:13-5:1 (International Children's Bible)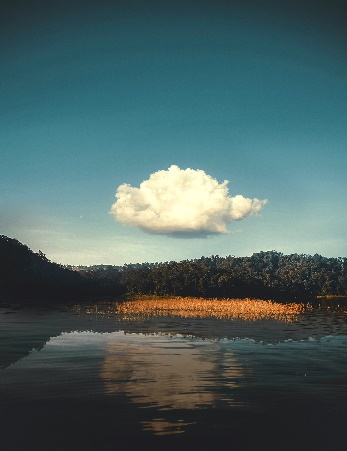 It is written in the Scriptures, "I believed, so I spoke." Our faith is like this, too. We believe, and so we speak. God raised the Lord Jesus from death. And we know that God will also raise us with Jesus. God will bring us together with you, and we will stand before him. All these things are for you. And so the grace of God is being given to more and more people. This will bring more and more thanks to God for his glory.

So we do not give up. Our physical body is becoming older and weaker, but our spirit inside us is made new every day. We have small troubles for a while now, but they are helping us gain an eternal glory. That glory is much greater than the troubles. So we set our eyes not on what we see but on what we cannot see. What we see will last only a short time. But what we cannot see will last forever.

We know that our body—the tent we live in here on earth—will be destroyed. But when that happens, God will have a house for us to live in. It will not be a house made by men. It will be a home in heaven that will last forever.
Explanation
The disciple Paul is writing in this letter to the people who lived in Corinth, the Corinthians he is explaining to them that he can put up with all kinds of suffering, because he knows and believes in God's plan, that Jesus was raised from the dead and that is the most important thing.
That is quite hard to think about. Its quite hard when we are getting on with our lives, when we are at school, when we are looking forward to something special like our holidays, our birthday. Perhaps we are looking forward to the new toy/game we have been saving for or our next football match.
In part of the letter (highlighted) Paul is saying to the people of Corinth that they should set their eyes on what they cannot see not on what they can.
It means that "seen" things like toys/games get broken, our favourite clothes wear out or do not fit us anymore, the player of the match trophy we won this week will mean very little next year.
Paul is explaining that because they do not last, we should not see them as important. We should value the unseen things like our friendships, getting on with our family, thinking about and helping one another. Seeking Peace wherever we are at school, at home, in the world.
Paul writes that those unseen things are the ones that last forever!
I wonder what you think about what Paul writes in this letter.
What things that are your unseen things are important to you?
Prayer
Dear Lord,
Help me to think about those things that are important to me – my family, my friendships.
Help me to seek peace in all I say and do.
Amen.
Activities
Each activity opens in a new window – so close each game when you have finished to return to this page for more activities. If you have any feedback, please do let us know!
Jigsaw Puzzle
Slide Puzzle

To play this game tap on the square you would like to move into the blank space. Play game.
Colouring

Peace Colouring - reminding us of the symbol of the Dove of peace and the whole world.
Something else...
Sit quietly and using your finger, trace each letter with your finger.
P E A C E

---
Although this webpage may include links providing direct access to other Internet resources, including websites, The Diocese of Worcester is not responsible for the accuracy or content of information contained in these sites. We recommend you use only the activities provided and do not click on any links on the games pages.