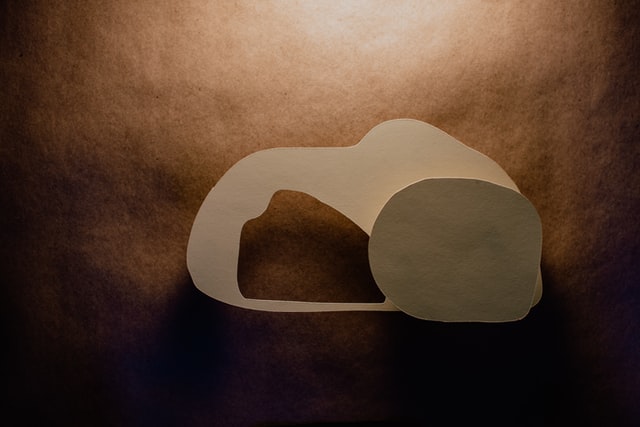 Bible Reading
The Empty Tomb
Early on the first day of the week, while it was still dark, Mary Magdalene went to the tomb and saw that the stone had been removed from the entrance. So she came running to Simon Peter and the other disciple, the one Jesus loved, and said, "They have taken the Lord out of the tomb, and we don't know where they have put him!"

So Peter and the other disciple started for the tomb. Both were running, but the other disciple outran Peter and reached the tomb first. He bent over and looked in at the strips of linen lying there but did not go in. Then Simon Peter came along behind him and went straight into the tomb. He saw the strips of linen lying there, as well as the cloth that had been wrapped around Jesus' head. The cloth was still lying in its place, separate from the linen. Finally the other disciple, who had reached the tomb first, also went inside. He saw and believed. (They still did not understand from Scripture that Jesus had to rise from the dead.) Then the disciples went back to where they were staying.
Jesus Appears to Mary Magdalene
Now Mary stood outside the tomb crying. As she wept, she bent over to look into the tomb and saw two angels in white, seated where Jesus' body had been, one at the head and the other at the foot. They asked her, "Woman, why are you crying?" "They have taken my Lord away," she said, "and I don't know where they have put him." At this, she turned around and saw Jesus standing there, but she did not realize that it was Jesus. He asked her, "Woman, why are you crying? Who is it you are looking for?" Thinking he was the gardener, she said, "Sir, if you have carried him away, tell me where you have put him, and I will get him." Jesus said to her, "Mary." She turned toward him and cried out in Aramaic, "Rabboni!" (which means "Teacher"). Jesus said, "Do not hold on to me, for I have not yet ascended to the Father. Go instead to my brothers and tell them, 'I am ascending to my Father and your Father, to my God and your God.'" Mary Magdalene went to the disciples with the news: "I have seen the Lord!" And she told them that he had said these things to her.
Explanation
Easter morning a time of joy and celebration for us. For the disciples it was a time of uncertainty and confusion, their teacher Jesus was dead, they felt unsafe and anxious and they missed him very much. In this passage we read three of his followers visit Jesus' tomb and find him gone. Two leave, believing the body has been taken, but Mary remains, perhaps looking for something to hold onto in this time of upheaval, and Jesus shows himself to her –WOW! She runs to tell the other disciples that Jesus is alive.
Think about a time when you have felt you weren't sure what was going on. What did that feel like?
Why do you think Jesus appeared to Mary?
How would you describe the importance of the Easter story to someone?
Prayer
As Mary Magdalene went
and told the disciples she had seen Jesus,
give us confidence, God,
to tell our friends the good news of Easter.
Amen.
Activities
Each activity opens in a new window – so close each game when you have finished to return to this page for more activities. If you have any feedback, please do let us know!
Jigsaw Puzzle
Slide Puzzle

To play this game tap on the square you would like to move into the blank space. Play.
Colouring
Maze

Have you ever considered how half of an Easter egg looks like an empty tomb? Here is an Easter egg maze for you, use your finger to find the right path. Click here to open a maze game!
Dot-to-dot

---
Although this webpage may include links providing direct access to other Internet resources, including websites, The Diocese of Worcester is not responsible for the accuracy or content of information contained in these sites. We recommend you use only the activities provided and do not click on any links on the games pages.