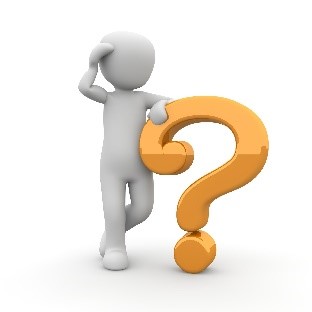 Bible Reading
John 6:60-69
Many disciples desert Jesus
On hearing it, many of his disciples said, "This is a hard teaching. Who can accept it?"

Aware that his disciples were grumbling about this, Jesus said to them, "Does this offend you? Then what if you see the Son of Man ascend to where he was before! The Spirit gives life; the flesh counts for nothing. The words I have spoken to you—they are full of the Spirit and life. Yet there are some of you who do not believe." For Jesus had known from the beginning which of them did not believe and who would betray him. He went on to say, "This is why I told you that no one can come to me unless the Father has enabled them."

From this time many of his disciples turned back and no longer followed him.

"You do not want to leave too, do you?" Jesus asked the Twelve.

Simon Peter answered him, "Lord, to whom shall we go? You have the words of eternal life. We have come to believe and to know that you are the Holy One of God."
Explanation
The disciples are struggling to understand Jesus' teaching. Jesus is still talking about being the bread of life and that his flesh counts for nothing. This is scary for the disciples – what is Jesus talking about? – they just don't understand. So, many decide to stop following him. It seems though the twelve chosen disciples – stick with Jesus, as even if they don't understand everything Jesus says – they believe he is 'the Holy one of God'.
There are many things that we can't explain or understand about God, that is because He is God and we are only human – but we will understand when we get to heaven – when our flesh will also count for nothing. To get to heaven we need to believe in Jesus and keep on following – even if we don't always understand.
Think about:
What don't you understand about Jesus or God?
Is there someone you could ask – who might help you to understand?
How would you help another person to understand about God.

What might you use?
What might you say?
Prayer
Lord help me to believe even though I do not always fully understand. Help me to keep on asking the right questions so that I can understand more about you. Amen.
Activities
Each activity opens in a new window – so close each game when you have finished to return to this page for more activities. If you have any feedback, please do let us know!
Jigsaw Puzzle
Swap Puzzle
Colouring
Dot-to-dot
---

---
Although this webpage may include links providing direct access to other Internet resources, including websites, The Diocese of Worcester is not responsible for the accuracy or content of information contained in these sites. We recommend you use only the activities provided and do not click on any links on the games pages.