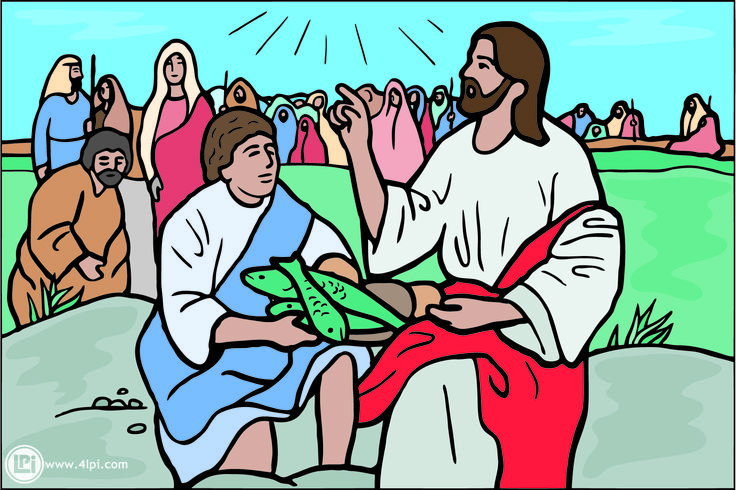 Bible Reading
Mark 6.30-34,53-56
The apostles that Jesus had sent out to preach returned. They gathered around him and told him about all the things they had done and taught. Crowds of people were coming and going. Jesus and his followers did not even have time to eat. He said to them, "Come with me. We will go to a quiet place to be alone. There we will get some rest."

So they went in a boat alone to a place where there were no people. But many people saw them leave and recognized them. So people from all the towns ran to the place where Jesus was going. They got there before Jesus arrived. When he landed, he saw a great crowd waiting. Jesus felt sorry for them, because they were like sheep without a shepherd. So he taught them many things.

When they had crossed the lake, they came to shore at Gennesaret. They tied the boat there. When they got out of the boat, the people saw Jesus and immediately recognized him. They ran to tell others everywhere in that area that Jesus was there. They brought sick people on mats to every place Jesus went. Jesus went into towns and cities and farms around that area. And everywhere he went, the people brought the sick to the marketplaces. They begged him to let them just touch the edge of his coat. And all who touched him were healed
Explanation
These two passages are either side of the feeding of the 5000. It seems to be the preparation for and recovery from helping others is what these readings want us to think about today. Have you ever wanted to just relax and chill out but then at the same time given that time up to help a friend or family member? Getting a balance between helping others and looking after yourself is important and something we should try to do. We can not be great at helping everyone if we don't look after ourselves. It is ok to say No or to spend some time doing something you would like to do if that's what you need.
Jesus often took himself off to pray, reflect or just be silent….even he needed to take care of himself. He chose to spend a lot of his time praying and talking to God. This is also really important for us to take time to do.
Prayer
Dear Lord, Thank you that you love us and that you sent Jesus to be our example. Help us to know when we need to rest and to take that time and space that we need without feeling guilty. Amen.
Activities
Each activity opens in a new window – so close each game when you have finished to return to this page for more activities. If you have any feedback, please do let us know!
Jigsaw Puzzle
Swap Puzzle
Colouring

---
Although this webpage may include links providing direct access to other Internet resources, including websites, The Diocese of Worcester is not responsible for the accuracy or content of information contained in these sites. We recommend you use only the activities provided and do not click on any links on the games pages.