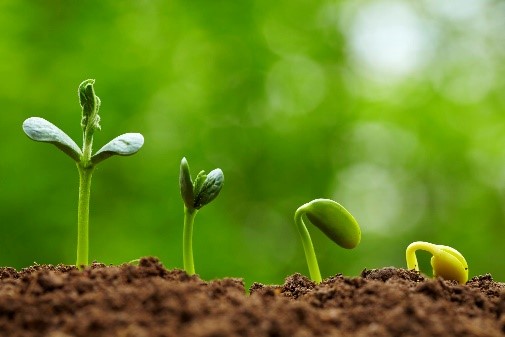 Bible Reading
John 17 6-19 - Jesus Prays for His Disciples
"I have revealed you to those whom you gave me out of the world. They were yours; you gave them to me and they have obeyed your word. Now they know that everything you have given me comes from you. For I gave them the words you gave me and they accepted them. They knew with certainty that I came from you, and they believed that you sent me. I pray for them. I am not praying for the world, but for those you have given me, for they are yours. All I have is yours, and all you have is mine. And glory has come to me through them. I will remain in the world no longer, but they are still in the world, and I am coming to you. Holy Father, protect them by the power of your name, the name you gave me, so that they may be one as we are one. While I was with them, I protected them and kept them safe by that name you gave me. None has been lost except the one doomed to destruction so that Scripture would be fulfilled.

"I am coming to you now, but I say these things while I am still in the world, so that they may have the full measure of my joy within them. I have given them your word and the world has hated them, for they are not of the world any more than I am of the world. My prayer is not that you take them out of the world but that you protect them from the evil one. They are not of the world, even as I am not of it. Sanctify them by the truth; your word is truth. As you sent me into the world, I have sent them into the world. For them I sanctify myself, that they too may be truly sanctified.
Explanation
Today's reading reminds me of a plant…. If I was planning on planting it outside later today, I might be very worried about. I would be thinking about all the things that could go wrong with this little plant. It might not get enough water, or maybe it will get too much water. And it needs sunlight, too, but not too much sun or it will dry out! Then there's the soil to worry about, too! What if the soil doesn't have the stuff the plant needs? I'll have to find the right food for the plant, but I have to be sure not to give it too much food because that could hurt it too. Even if I get all the water and sunlight and food right, it could still be eaten by a rabbit or squirrel or dug up by a dog or something.
I really just want to keep it inside. But, if I do that it can't really grow and be happy, and no one will be able to eat the vegetables (or see the flowers, depending on your plant).
In the story today we hear Jesus praying for his friends, right before he is arrested, right before Good Friday and Easter. Jesus is asking God to look after his friends after he is crucified. Jesus knows that they will be in danger because of what they know about God and Jesus, and that the danger will be greater if they tell people about Jesus, but Jesus knows that for them to be happy they have to tell the story. Jesus knows that his friends will only be able to share the amazing gifts of God if he lets them go out into the world.
Just like my little plant if I keep them inside where they might be safer, they won't grow food for people to eat (or flowers for people to enjoy). God sends us into the world, too. We are sent out to share Jesus story with others and to love everyone the way that God loves us. It's a hard thing to do, but we know that God is watching over us and loves us.
Prayer
Dear God, thank you that you are always there watching over us and loving us. Help us to be brave and have the courage to share Jesus story with others and to love everyone in the way that God loves us. Amen
Activities
Each activity opens in a new window – so close each game when you have finished to return to this page for more activities. If you have any feedback, please do let us know!
Jigsaw Puzzle
Slide Puzzle

To play this game tap on the square you would like to move into the blank space. Easy / Medium
Colouring

---
Although this webpage may include links providing direct access to other Internet resources, including websites, The Diocese of Worcester is not responsible for the accuracy or content of information contained in these sites. We recommend you use only the activities provided and do not click on any links on the games pages.